Glen Ullin Community Foundation
About the Glen Ullin Community Foundation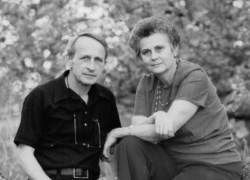 Established in 2012 through the Ishmael & Rose Diede estate, the Glen Ullin Community Foundation is a permanent endowment fund that will support our community for years to come. Earnings from the fund are given as grants to support nonprofit projects or programs in the Glen Ullin area that work to improve our community and quality of life. The Foundation is affiliated with the North Dakota Community Foundation, which is a nonprofit, tax-exempt corporation under IRS code 501(c)(3) and North Dakota Law.
The Glen Ullin Community Foundation is managed locally by a group of volunteers whose main activities are building the fund and recommending grants annually. 
Local Advisory Committee
Chris Geiss 
Nancy Bittner 
Mary Sibla
Art Hellman
Contact
Nancy Bittner
PO BOX 668
Glen Ullin, ND 58631
(701) 348-3325
or contact John Heinen with the North Dakota Community Foundation.
Apply for a Grant from the Glen Ullin Community Foundation
GRANT CRITERIA:
Grants shall be awarded only to those organizations designated by the IRS as 501(c)(3) nonprofit tax exempt groups, or government agencies. Groups without such designation seeking to apply may enlist a fiscal sponsor. Please contact John at NDCF for more information: john@ndcf.net (701) 590-4614. 
Grants shall be awarded to organizations within the Glen Ullin community.
Grants to religious organizations shall be limited to those activities which are non-denominational and serve the entire community. 
Application forms will be available online at www.NDCF.net/GlenUllin. 
Applications shall be due no later than April 1 of each year. Extensions may be granted at the discretion of the Advisory Committee. 
Approved grant requests may be funded in full or partially, at the discretion of the Advisory Committee. 
Funding Priorities 
High Priority 
Organizations that serve Youth, Senior Citizens, Leadership, and Community Development 
Projects or programs that benefit a greater number of residents 
Low Priority 
Requests for multiple-year funding 
Requests for operating funds or day-to-day expenses 
The following will NOT be considered: 
Requests for grants or scholarships for individuals 
GRANTABLE BALANCE FOR 2018 CYCLE IS: $5589
GRANT APPLICATION ACCEPTED MARCH 1st - APRIL 1st
We made it easy for you to apply online for a grant!
Step 1 - Review
Review the grant guidelines above to make sure your organization qualifies.
Step 2 - Register
Create an account on our Grant Portal. You will need your organization's name, EIN, and executive officer's name. Be sure to write down your user name (email address) and password.
Step 3 – Complete Your Application
After registering or logging in, you will arrive at the application section. Click "Apply" to the right of the grant program to which you wish to apply. If you do not see your desired grant program on the list, contact our office. You will be able to save your application and return later to complete it.
Click here for more detailed instructions and tips for using our online grant system.
Grants Awarded by the Glen Ullin Community Foundation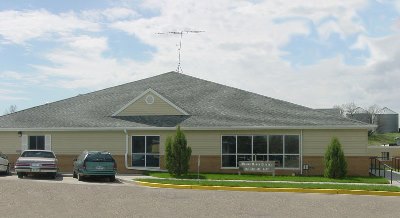 Krazy 9's 4-H Club - $1,000 for community beautification projects
Glen Ullin Park Board - $1,150 for electrical upgrades to the Glen Ullin Memorial Park campground
Crossroads Golf Course - $1,150 for South West water installation
Glen Ullin Food Pantry - $1,150 to purchase food pantry items
Marian Manor - $1,150 for physical therapy equipment
Glen Ullin/Hebron Public Schools Drivers Ed Program - $300 for Impact Teen Drivers program
The North Dakota Community Foundation also administers the following funds in the Glen Ullin area:
Ishmael & Rose Diede Scholarship for Glen Ullin
Established with a gift from the estate of Ishmael Diede. This permanent endowment fund will be used to provide scholarships to high school students in Hettinger & Western Morton Counties.
Robert E. Chase Scholarship
The Robert E. Chase Scholarship Fund was established in 1994 by the Mandan Rotary Club to honor longtime Mandan businessman and community leader Robert E. Chase. Each year, the Dollars for Scholars chapters from Hebron, Glen Ullin, New Salem, Flasher, and Mandan shall recommend recipients for the award.
Ishmael & Rose Diede Charitable Fund
Established in 2012, the fund will support qualified projects/organizations in western Morton County and Hettinger County, North Dakota. The fund will also support scholarship grants to students graduating from western Morton County and Hettinger County high schools.
If you or someone you know woudl like to find out more about making a gift to this community foundation, call John Heinen NDCF development director (701) 590-4614 john@ndcf.net
Please find attached various materials which you can download for your own or to pass along to a family member or friend. Help get the word out about the fund, helps the fund grow and serve the community in a bigger way. Any questions please refer to the contact page to contact a committee member. Thank you!
Copyright © 2018 North Dakota Community Foundation