School Foundations Overivew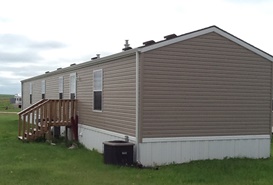 School foundations can provide additional resources to cash-strapped school districts.  The additional funding fills in the gaps, providing everything from supplies to playground equipment to musical instruments to teacher housing.  Whatever the kids need, the school foundation can help supply.  Local committees fundraise for their school foundation and determine the best use of the funds.  Donors get a tax deduction for their gift and, in some cases, also receive a state tax credit.
NDCF currently manages and supports 11 school foundations across the state:
Ellendale
Fessenden-Bowdon
McKenzie County
Northern Cass
Oakes
Parshall
Powers Lake
Trenton
To start a school foundation fund for your own school district, contact NDCF at 701-222-8349.
Leslie Bieber, Alexander School Foundation

"Thank you for the assistance today, I am so excited to see this continue and must be honest that I love how easy everyone at NDCF makes it for us!"