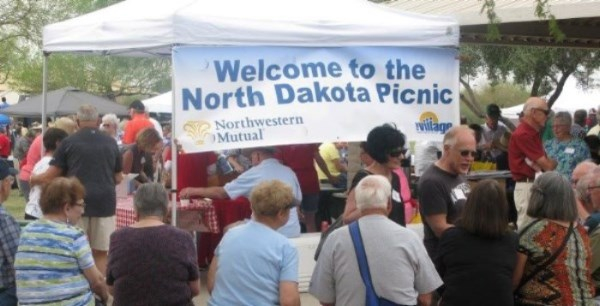 North Dakota Picnic in Arizona
Every year, for the last 50 years, over a thousand North Dakotans have gathered in Mesa, AZ, for the North Dakota Picnic in early March.  It's a fun event for friends and former neighbors who enjoy Arizona sunshine but still call North Dakota "home"! 
The North Dakota Community Foundation is excited to be the new host of this event!  Reconnect with old friends, enjoy some delicious food, peruse the vendor booths, and remember your North Dakota roots in the Arizona sunshine!
Come join us in 2018!
Sunday, March 4
10 am - 2:30 pm
Red Mountain Park in Mesa, AZ
Sponsorship Info
If your company is interested in being a sponsor or vendor at this event, please check out the information below.  Stay connected with current customers and introduce yourself to potential clients, all in one place in sunny Arizona! 
Vendor/Sponsor online registration - coming soon!
View past events at the ND Picnic in AZ Facebook page