Pierce County Endowment Fund

About the Pierce County Endowment Fund
The Pierce County Endowment Fund was established in 1982 to support nonprofit community projects and organizations in Pierce County. The local volunteer advisory committee is responsible for building the fund and recommending grants each year.
Local Advisory Committee
Brian Selland
Contact
Dr. Brian Selland
PO Box 135
Rugby, ND 58368
or contact Kara at the North Dakota Community Foundation Bismarck office.
Seeking Committee Members!
The Pierce County Endowment Fund is seeking new committee members to help build the fund and recommend grants. 
For more information, please contact Brian Selland or Kara Geiger.
Apply for a Grant from the Pierce County Endowment Fund
Organizations must be recognized under IRS code 501(c)3 to qualify for a grant. Any organization with an official relationship to city or state government (school, park district, nursing home etc.) would also qualify.
Grants shall be awarded to organizations that serve Pierce County, ND.
Grants may not be given to organizations requesting funds for day-to-day operations.
Grants for multi-year requests (pledges) may not be made, however an organization may re-apply for a grant each year. Organizations may qualify for one grant per year.
Grants to religious organizations will be limited to those activities which are non-denominational and serve the entire community.
Grants may be awarded annually at the discretion of the Advisory Committee. Completed applications are due no later than November 1.
Preference will be given to projects and programs that promote health and wellness.
In funding decisions, the board will consider the following: 
Organizational management and integrity
Level of local involvement and support
The number of people to be served
The effect of the grant on the success of the project
Deadline: November 1
---
Download an application form, and return completed application to:
          Pierce County Endowment Fund
          PO Box 135
          Rugby, ND 58368
Grants Awarded in 2017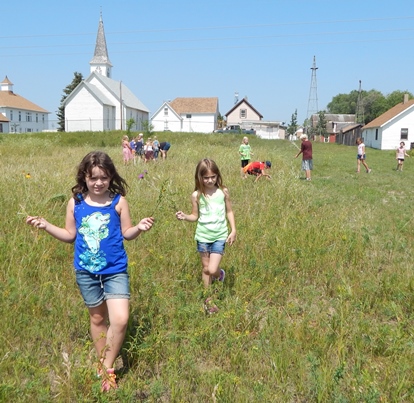 Tri County Senior Meals and Services - $2,800 to provide nutritious meals to senior citizens in Pierce County
Geographical Center Historical Society - $1,400 for the Museum Camp, Kids' Art workshops, and Village Fair
The North Dakota Community Foundation also administers the following funds in this area. For more information about these funds, or if you are interested in establishing a fund to support this community, please contact our office.
---
Friends of the Lyric Fund
Established in 2012, the purpose of the Friends of the Lyric Fund is to provide monies for the costs associated with the renovation/upgrade of the historic Lyric theatre in Rugby. Grants from the fund will be used to update/preserve the historic Lyric theatre in Rugby, ND.
Copyright © 2018 North Dakota Community Foundation