New Rockford Community Foundation

About the New Rockford Community Foundation
The New Rockford Community Foundation was established in 2008 to support worthwhile charitable programs in the New Rockford, ND area.  The Foundation is affiliated with the North Dakota Community Foundation, which is a nonprofit, tax-exempt corporation under IRS code 501(c)(3) and North Dakota Law.
The New Rockford Community Foundation is managed locally by a group of volunteers whose main activities are building the fund and recommending grants annually.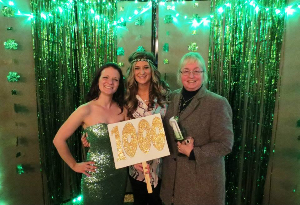 Local Advisory Committee
Josh Guler, Chair
Laura Hager
Tom Hartl
Kerri Allmaras
Amy Cudworth
Trisa Fullen
Alyson Myhre
Jessica Dillon, non-voting member
Contact
Jessica Dillon
PO Box 775
New Rockford, ND 58356
701-947-2205
or contact Kara Geiger, NDCF Development Director, at 701-222-8349.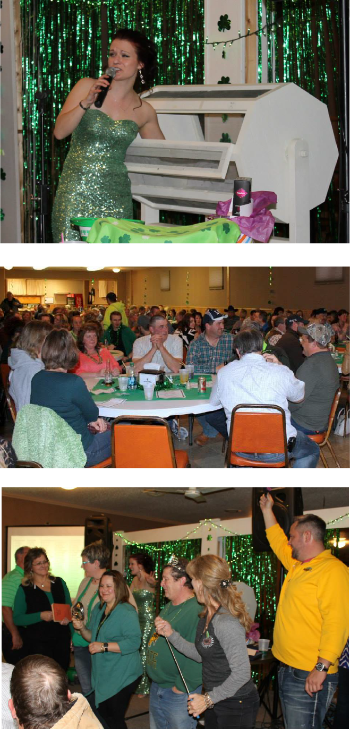 2016 Deal or No Deal, Save the Date!
Early details for this year's "Deal or No Deal" fundraiser event have been released, with the date set for the evening of Saturday, March 12 at the New Rockford Golf Course & Events Center. The game, based loosely on the hit TV show, will award $2,000 in cash prizes and over $700 in other prizes, in addition to Lucky Duck cash raffles, audience mini-games, and a full catered dinner.
2015 Deal or No Deal Raises $10,000!
The 2015 Deal or No Deal event was a great success, raising over $10,000 for the New Rockford Community Endowment Fund.  As usual, the night was filled with good food and lots of fun.  Congratulations to this year's winners!  Hope to see everyone next year!  (photos courtesy of Carrington News)
How to Apply for a Grant from the New Rockford Community Foundation
Guidelines
Grants shall be awarded to organizations and/or projects that primarily serve the New Rockford community.
Generally, the New Rockford Community Foundation will not provide funding for an organization's operational expenses.
Grants to religious organizations shall be limited to those activities which are non-denominational and serve the entire community.
The New Rockford Community Foundation will not make grants to individuals or for-profit companies.
Multi-year grants will not be funded. Organizations and projects will need to re-apply annually for continued funding consideration.
The New Rockford Community Foundation will accept grant applications once a year. Applications are due by April 30 to be eligible for that year's funding.  Applicants will be notified of the board's decision within 30 days of the deadline.

In funding decisions, the Advisory Board will consider:
Each project individually on its own merits.
The organization's management, integrity and reputation.
Level of local involvement and community support, to include other fundraising efforts.
The degree to which the organization can demonstrate successful attempts to leverage monies from other funding sources.
The project's overall impact on the community, including number of residents served.
The degree to which the New Rockford Community Foundation grant will affect the success of the project.

To Apply: Download application form and send the completed application to:
Jessica Dillon
117 1st Street South
New Rockford, ND 58356
Grants Awarded by the New Rockford Community Foundation in 2016
American Legion Post #30 - $200 for Roof Repair
Community Ambulance Service of New Rockford - $226  for CASNR Community CPR/First Aid Program
Eddy County Community Cares - $500 for Suicide Prevention Training
Eddy County Museum & Historical Society - $200 for Safe Lighting Upgrade Project
Eddy-New Rockford Library - $375 for a new printer
Dollars for Scholars - New Rockford - $300 for Scholarship Fundraiser Expenses
New Rockford-Sheyenne School District - $1,000 for School Playground Project
Rockin' Fitness - $250 for YouthFit
Other Funds Managed by the NDCF in New Rockford
New Rockford Golf Club Improvement Fund:  Established by the New Rockford Community, this non-endowment fund is intended to provide donors with a way to make tax-deductible donations for the benefit of the New Rockford Golf Club.
Copyright © 2018 North Dakota Community Foundation