Minot Community Endowment Fund

About the Minot Community Endowment Fund
The Minot Community Endowment Fund was established by a grant from the Otto Bremer Foundation in 1981 as a way for local residents to give back to the Minot community to support nonprofit projects and programs. 
The fund is managed locally by a group of volunteers who make up the Advisory Committee and recommend grants from the fund annually.
Local Advisory Committee
Todd Ringoen (Minot Lions)
Susan Ness (Kiwanis)
Josh Ressler (Magic City Lions)
Kevin Black (Sunrise Rotary)
Brock DesLauriers (Sertoma Club)
Renata Buen (Optimist Club)
Ken Kitzman (Rotary Club) 
Jessica Henderson (Young Professionals) 
Troy Strube (Golden K Kiwanis)

Ex officio (non-voting)
Rich Berg (United Way)
Staci Kenney (MACF)
Advisory Committee members serve for a term of 3 years, and may serve two consecutive terms. If you are interested in being considered for a position on the Advisory Committee, please contact Allan McGeough.
Contact
Bremer Trust
Allan McGeough
20 1st Street SW
Minot, ND 58701
(701) 857-6241
or contact Kara with the North Dakota Community Foundation, (701) 222-8349.
Apply for a Grant from the Minot Community Endowment Fund
Please note:
The application was updated for 2017. You must download a new form (below). Requests submitted on the old application form will not be accepted.
We no longer require you to submit multiple copies of your grant application.
If you received a grant last year, you MUST complete a grant evaluation before a new request will be considered.
Grants shall be awarded only to those organizations designated by the IRS as 501(c)(3) nonprofit tax exempt groups, or government agencies.
Grants shall be awarded to organizations within the city of Minot and surrounding communities, as determined by the Advisory Committee.
Grants to religious organizations will be limited to those activities which are non-denominational and serve the entire community.
Application forms will be available online at www.NDCF.net/Minot.
Applicants must submit one (1) copies of the completed application form and all supporting materials.
Only one (1) request per organization per year will be considered.
Deadline for submissions is May 31.
If your organization is outside of the Minot area, please describe in the narrative section how your project or program will specifically serve Minot area residents. Provide the number of Minot area residents served, if known.
The grant committee welcomes and encourages applications for funding a large community project.
Deadline: May 31
---
Download an application form, and send completed application to:
          Minot Community Endowment Fund          
          Bremer Trust
          20 1st Street SW
          Minot, ND 58701
Grants Awarded by the Minot Community Endowment Fund in 2017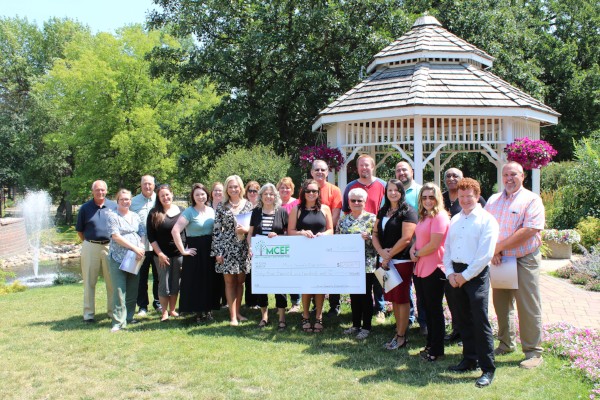 •Children's Advocacy Center - $5,000
•Companions for Children - $2,000
•Domestic Violence Crisis Center - $1,500
•Homeless Coalition - $4,000
•Junior Achievement - $3,000
•Men's Winter Refuge - $1,900
•Minot Commission on Aging - $4,000
•ND Boys and Girls Ranch - $5,000
•Roosevelt Park Zoo - $23,392
•Second Story - $1,000
•Souris Valley Animal Shelter - $4,621
•Souris Valley United Way - $1,150
•Taube Museum - $4,550
•The Village - $2,000
•YWCA - $1,487
Copyright © 2018 North Dakota Community Foundation