Garrison Area Community Foundation

About the Garrison Area Community Foundation
Established in 2011 by Better Living for Garrison, Inc., the Garrison Area Community Foundation provides a method of receiving donations and distributing grants to benefit projects or nonprofit organizations in the Garrison area. The Foundation is affiliated with the North Dakota Community Foundation, which is a nonprofit, tax-exempt corporation under IRS code 501(c)(3) and North Dakota Law.
The Garrison Area Community Foundation is managed locally by a group of volunteers whose main activities are building the fund and recommending grants annually. 
Local Advisory Committee
Keith Witt 
Ron Krebsbach 
Scott Foss 
Mike Gackle
Deb Youngs
Judith Iverson
Nick Klemisch
Sue Schreiner
Susan Schlehr
Tod Graeber
Terry Vandal
Contact
Keith Witt
PO Box 445
Garrison, ND 58540
701-463-2631
Garrison@NDCF.net
---
Kara Geiger
Development Director, NDCF
701-222-8349
Kara@NDCF.net
Apply for a Grant from the Garrison Area Community Foundation
Grants shall be awarded only to those organizations designated by the IRS as 501(c)(3) nonprofit tax exempt groups, or government agencies. Groups without such designation seeking to apply may enlist a fiscal sponsor. Please contact Kara at NDCF for more information.
Grants shall be awarded to organizations within the Garrison community. 
Grants to religious organizations shall be limited to those activities which are non-denominational and serve the entire community. 
Application forms will be available online at www.NDCF.net/Garrison. 
Completed applications are due on or before October 1 of each year. The deadline may be extended, at the discretion of the Advisory Committee. 
Funding Priorities 
High Priority 
Organizations that serve Youth, Senior Citizens, Leadership, and Community Development 
Projects or programs that benefit a greater number of residents 
Low Priority 
Requests for multiple-year funding 
Requests for operating funds or day-to-day expenses 
The following will NOT be considered: 
Requests for grants or scholarships for individuals 
Deadline: October 1
---
Download application form, and return completed application to:
          Garrison Area Community Foundation
          PO Box 445
          Garrison, ND 58540
Grants Awarded by the Garrison Area Community Foundation in 2015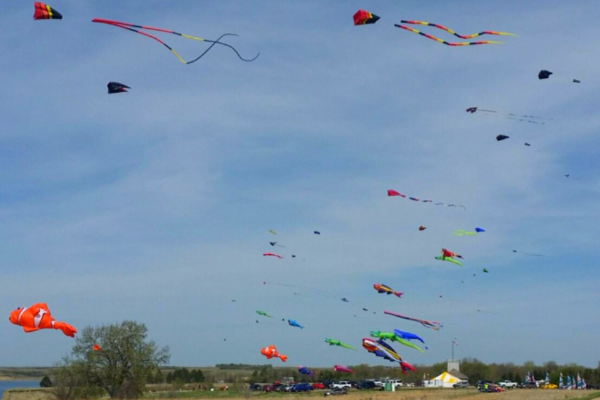 McLean Family Resource Center - $1,200 for the food pantry
Skyfest Over Fort Stevenson - $750 for event expenses
Benedictine Living Center - $1704.96 to purchase a new AED unit
Garrison Parks and Recreation - $500
Better Living for Garrison - $1,045.04 for the Wilderness Park improvement project
Copyright © 2019 North Dakota Community Foundation