Cooperstown Community Foundation

About the Cooperstown Community Foundation
Established in 2007 by a group of residents concerned about the lack of funding for local organizations, the Cooperstown Community Foundation provides a method of receiving funds/donations to benefit projects or non-profit organizations in the Cooperstown area. The Foundation is affiliated with the North Dakota Community Foundation, which is a non-profit, tax-exempt corporation under IRS code 501(C)3 and North Dakota State law.
The Cooperstown Community Foundation is managed locally by a group of volunteers whose main activities are building the fund and recommending grants annually. 
Local Advisory Committee
Larry Grandalen
Kent Dick
Allen Douville
Aaron McCardle
Jodi Somerville
Julie Lunde
Scott Loge
Pam Ressler
Contact
Larry Grandalen
PO Box 464
Cooperstown, ND 58425
701-797-7126
or contact Amy Warnke (701-795-1531), Development Director of the NDCF.
Apply for a Grant from the Cooperstown Community Foundation
Guidelines
Grants shall be awarded only to those organizations designated by the IRS Code as 501(c)(3) non-profit tax exempt groups or government agencies.
Grants shall be awarded to organizations that serve the community of Cooperstown.
Grants will generally not exceed $1000 per application.
Grants to religious organizations will be limited to those activities which are non-denominational and serve the entire community.
Higher priority will be given to those projects that attract other resources.

In funding decisions, the board will consider the following:
Organizational management and integrity
Level of local involvement and support
The number of people to be served
The impact of the grant on the success of the project
To Apply:  Download the application form and send completed form to:
Larry Grandalen
PO Box 464
Cooperstown, ND 58425
Grants awarded by the Cooperstown Community Foundation in 2014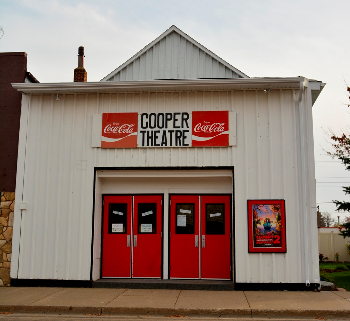 Cooperstown Cemetery Association - Upkeep Of The Historic Cemetery:  $1,000
Cooperstown Community Activities Authority - Building Repairs:  $2,550
Cooperstown Golden Age Club - Building Repairs:  $1,000
Cooperstown Park Board - Swimming Pool Updates:  $1,000
Cornerstone Community Church - Awana Program:  $500
Griggs County Public Library - Project Support:  $2,550
Town & Country Garden Club - Park Maintenance:  $1,000
Trinity Lutheran Church - Operating Support:  $1,000
Other Funds Managed by NDCF in the Cooperstown Area
Dick & Dean Bultema Memorial Scholarship:  The fund was established in 1987 by Myrna Bultema of Wimbledon in memory of her son who was killed while sleeping in a rest area and her husband who passed away a year later.  The scholarship will assist graduating seniors from Barnes County schools intending to enter some agricultural related field. 
Friends of Oscar 0 Endowment Fund:  Established in 2008 to provide upkeep and maintenance of the Oscar 0 Missile Site located near Cooperstown, ND and assist the Griggs County Historical Society to preserve and maintain an interpretive center for Oscar 0 at the Griggs County Museum.
Copyright © 2017 North Dakota Community Foundation